Self Drive Car Rental in Jaipur Railway Station
renting a car can enhance your travel experience by providing you with freedom, flexibility, comfort, convenience, cost-effectiveness, and safety. So why not book a rental car for your next trip and enjoy all these benefits? Furthermore, With a railway station self drive car rental, you have the freedom to explore your destination at your own pace and on your own schedule. You can go wherever you want, whenever you want, without having to worry about public transportation schedules or expensive taxi fares.
Introduction to Jaipur Railway Station Car Rental
Well situated next to the Jaipur railway station is NCARZ, an automobile rental company. Budget automobiles, premium cars, SUVs, and sedans are just a few of the many vehicles they have available for hire. Customers can select the car type that best meets their requirements and financial situation thanks to this. They sell a number of well-known vehicles, including as the Maruti Swift, Hyundai i20, Toyota Innova, Mahindra XUV500, Honda City, and Toyota Fortuner.
Anybody looking for a Cheap Self Drive Car Rental in Jaipur railway station should strongly consider NCARZ. Customers may have a hassle-free rental experience thanks to the large selection of cars available, both chauffeur-driven and self-drive choices, an easy booking process, and affordable rates. Whether they are visiting Jaipur for work or for family trip NCARZ can provide the perfect car rental solution.
Our Wide Range Fleet of Cars Available for Rent
Benefits of Using our Car rental service from Jaipur Railway
Our car rental service provides various benefits to using Ncarz's car rental service near Jaipur's railway station, for your travel needs. By renting a car, you can enjoy the convenience of having your own transportation without the commitment and expenses of owning a car. Our car rental benefits, including: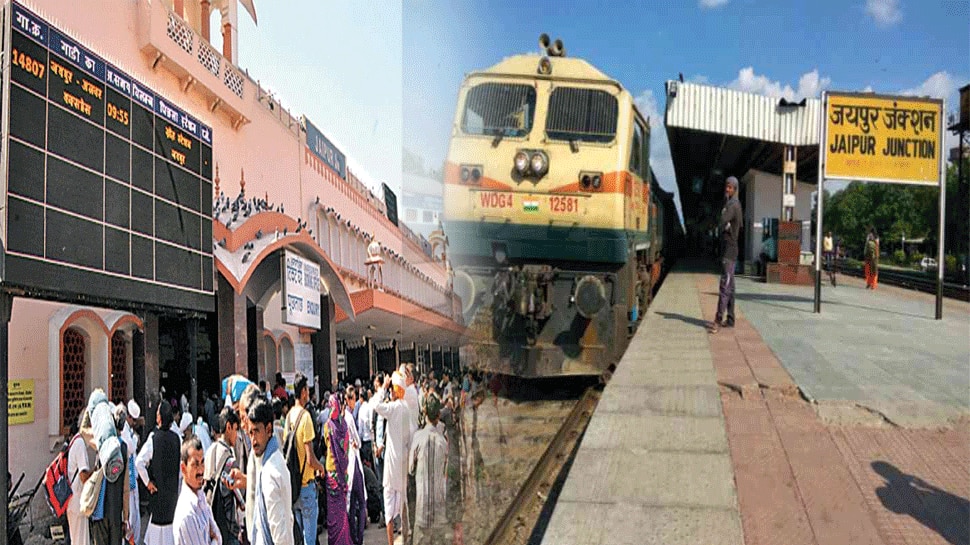 Easy Location
You can pick up and return your rental car easily because Ncarz is close to the Jaipur railway station. If you are arriving by train and require a rental car right away, this is quite helpful.
Variety of vehicles
Ncarz provides a variety of vehicles for rent, including luxury vehicles, SUVs, sedans, and low-cost vehicles. This implies that you can pick an automobile based on your requirements and financial situation.
Competitive Pricing
Ncarz offers pricing that is competitive for their rental automobile services. This indicates that you can book a cheap rental car without paying any additional fees. Ncarz further provides services like GPS navigation, child seats, and extra drivers. You may therefore tailor your renting experience to meet your needs.
Booking is simple
Using Ncarz makes renting a car a breeze. Using their website or by phoning their customer service number, you may make a car rental reservation. You can choose the pick-up and drop-off locations, the time and date, and the type of vehicle on the website. You will receive a confirmation email with all the information about your rental once the reservation has been verified.
Choose a Car Rental for Travel Needs from Jaipur Railway station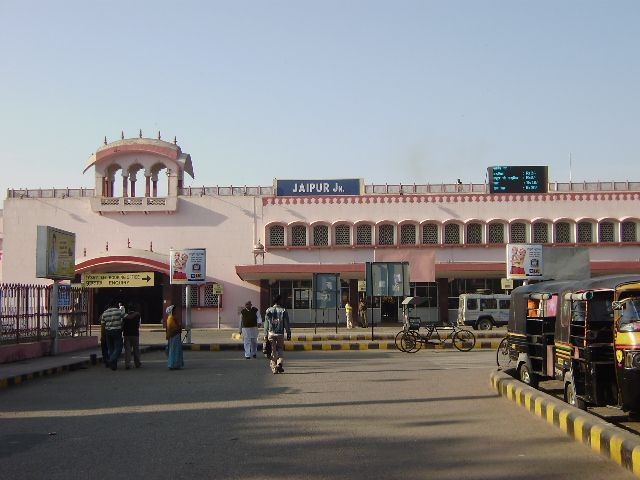 Make sure you enjoy a hassle-free visit as soon as you get to Jaipur by using railway Car Rental Jaipur, . From Jaipur Railway station in a Ncarz Self-Drive Vehicle, you may organise your itinerary in advance. For transportation from the Railway station, a variety of options are offered, including Jaipur railway station taxis, and railway station cabs. Ncarz self-drive vehicle rentals stand out among your options because to the unparalleled convenience, they provide. Get your self-drive vehicle to the Railway station. With the self-drive car in Jaipur, you can say goodbye to the headache of finding parking spaces, figuring out the best bus route, or bargaining with drivers.
We're Here to Help! Call Us Today!
Cheap Self-Drive Car Rental at Jaipur Railway Station
It doesn't have to be expensive to get to Jaipur Railway Station. There are various ways to get a taxi fare that won't break the bank, especially by renting a car from Ncarz. Taxis are one of the most well-liked forms of public transit in the city. All cabs have metres, so you pay according to the distance you drive. This way, you can estimate your cost before making a reservation. Another choice is to rent a self-driving car, which is a reasonable alternative offered by numerous Ncarz.
NCarz&bike self drive in Jaipur
G3, 100, Vishveswariya Nagar,
Gopalpura Bypass Rd, Triveni Nagar, Jaipur, 302018