Why NCarz - Self Driven Car Rental



International license accepted

About Ncarz selfdrive -
Car Rental Company in Jaipur
The best option for a stress-free and fun self-drive car rental experience is car Rental Company in Jaipur. Imagine driving around Jaipur's colourful streets in a luxurious car, enjoying the wind in your hair as you take in the vivid culture of this stunning city. You can this desire using Ncarz self drive car jaipur. Ncarz self drive car for rent in jaipur offers a large selection of cars , all well maintained to assure your safety and comfort, whether you're searching for a stylish sedan or a spacious SUV. Renting a car has never been simpler or more economical thanks to Jaipur's many convenient pick-up and drop-off sites. The best thing is you will have control with Ncarz selfdrive. You may choose your own itinerary, travel at your own leisure, and determine how you want to experience Jaipur. then why wait? To see Jaipur like never before, reserve your self-drive car rental with Ncarz Selfdrive today.
Reliable Self Drive Car Rental in Jaipur
Our Wide-Range Of Fleets In Jaipur
Our self drive car rental in jaipur Cars fleet comes in a wide range of models ranging from high mileage economical cars for your long trips to luxury premium sedans for city travels to high feature SUV cars for your rough and tough off-roading. With our home and airport delivery options, we will deliver your choice of the self-drive car directly to your doorstep, office, or airport terminal.
How to Book a Self Drive Car in Jaipur
Getting a Ncarz cheapest self drive car rental in Jaipur is as easy as four steps within 2 minutes.
Why Choose US for self-driven cars in Jaipur
Ncarz self drive luxury car rental jaipur is a company that provides customers in Jaipur with an easier, more affordable, and more comfortable best self drive car rental Jaipur without incurring any obligations. Leases are much more cost-effective than buying cars because they have lower monthly payments and free service and maintenance. After the lease ends, you can return or extend the lease as you wish. We self drive car rental Jaipur price on Lease as an inexpensive and convenient alternative to buying a car that allows you to return or extend as needed. Car on lease in India offers so many benefits that it's easy to understand why so many people are switching to it. Subscribe to a car now and get on the trend!
If you want your car delivered to a location of your choosing, whether it is a pickup point in the city, your home, your office, or the airport where you are landing, we will do it for you.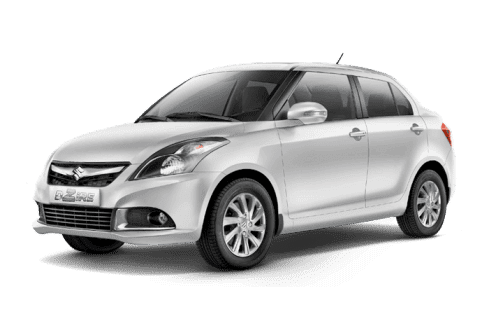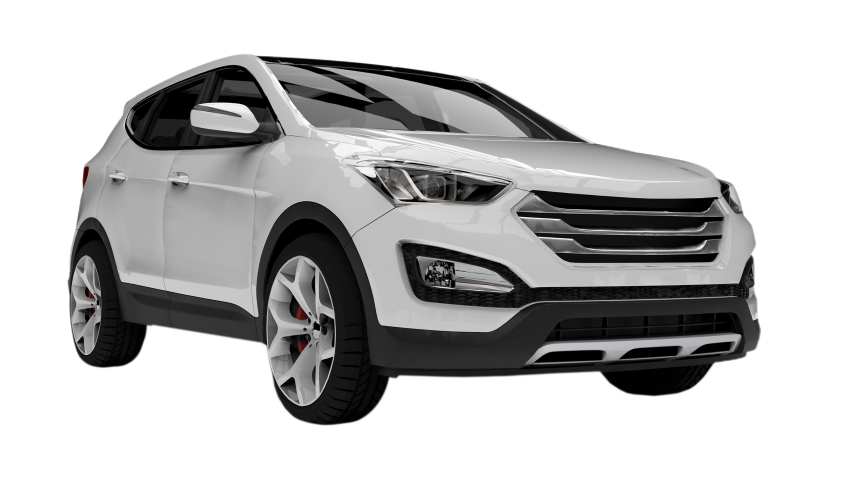 Book a Self Drive Car in Jaipur​
We are just a call away
It is very kind of you to provide unlimited kilometers. As a group, we enjoyed our road trip so much because we knew we would never have to spend more than the money we pooled together.
I appreciate your quality service very much. Please accept our sincere thanks for the extra effort your team made in providing doorstep service. Thank you so much for this kind gesture. We really appreciate it.
The service was excellent. We were pleased with the cleanliness of the cars and the politeness of the car delivery guy. It was a nice surprise to find a gift inside your car. Thank you.
Address
G3 - 100, Vishveswariya Nagar, Gopalpura Bypass Rd, Triveni Nagar, Jaipur, 302018
Email
booking.ncarzselfdrive@gmail.com
FAQ's about Car Booking in Jaipur
Ncarz Self Drive Cars in Jaipur
Ncarz Car Rentals In Jaipur: Benefits
For individuals or groups looking for safe and economical transportation in the city, Ncarz self drive cars  in Jaipur offers a number of advantages. Using  Ncarz self drive Cars in Jaipur has several advantages, such as:
Wide Selection of cars : Ncarz Car, self driving car  Rental in Jaipur provides a wide selection of cars , including sedans, hatchbacks, SUVs, and luxury cars, to ensure that clients may get the  cars that best suits their requirements.
Affordability: A wide spectrum of customers can enjoy Ncarz self drive car rental in jaipur services thanks to their competitive and low costs.
Simple and user-friendly: with online booking accessible, Ncarz car rental self drive' booking method enables consumers to swiftly and easily reserve their preferred car rental.
Timely Pickup and Drop-Off: Ncarz Car Rentals ensures that customers pick up and return their rental cars on time, allowing them to reach their destinations on schedule.
Customer service is available around-the-clock at Ncarz, a self driven cars in jaipur guaranteeing that clients can get help whenever they need it.
Ncarz, self drive car rental in jaipur  is a great option for individuals or groups looking for transportation in the city because it offers a practical, inexpensive, and dependable car rental service.
What car options do Ncarz offer
To satisfy the various demands and interests of its customers, Ncarz, self drive car for rent in jaipur offers  a wide variety of car brands. With relationships with a number of top suppliers, including Maruti Suzuki, Hyundai, Toyota, Mahindra, Honda, Tata, Ford, Renault, Volkswagen, Skoda, and Nissan, the car rental agency can provide its clients a large selection of high-quality cars .
Ncarz Hyundai self drive car
Another well-known brand offered by Ncarz Car Rentals in Jaipur is Hyundai. The business provides a selection of luxurious and comfortable cars ideal for long distance travel and family vacations. The Grand i10, Elite i20, Verna, and Creta are some of the Hyundai cars that are offered by Ncarz Car Rentals. These cars are favored by those who value comfort and style since they are fitted with cutting-edge features and technologies
Ncarz Nissan self-drive car
Nissan is a different car brand that is offered by Ncarz Car Rentals in Jaipur. For people who value both performance and design, Nissan provides a variety of contemporary and fashionable cars. The Micra, Sunny, and Kicks are a few of the Nissan cars that are offered by Ncarz, ,a self drive car for rent in jaipur. These cars are a popular option for individuals looking for a stylish and contemporary ride because they are fitted with cutting-edge features and technologies.
Ncarz Sedans, SUVs, and Luxury self-drive cars
To meet the various demands and interests of its clients, Ncarz  self drive car for rent in jaipur provides a wide selection of cars manufacturers. Depending on their needs and tastes, customers can select from a wide choice of cars, including hatchbacks, sedans, SUVs, and luxury cars. To give customers a comfortable and secure travel, the car rental company makes sure that all of its cars are well-maintained and in outstanding shape.
Ncarz THAR self drive car
Mahindra Thar is one of the car rental alternatives provided by Ncarz. Adventurers and off-road aficionados will love the tough and versatile Mahindra Thar SUV. The Thar is well-suited to handle difficult terrain and poor roads because to its potent engine, 4×4 capability, and high ground clearance. To guarantee your safety and comfort throughout your journey, Ncarz offers clean and well-maintained Thar.
Ncarz Toyota Innova Self-drive cars
One of the well-liked car rental options provided by Ncarz is the Toyota Innova. Up to 7 passengers can ride peacefully in the roomy and luxurious Innova SUV. The Innova is ideal for lengthy excursions, family vacations, or business trips because to its comfortable interiors, excellent ride quality, and plenty of storage capacity.
Ncarz Swift Dzire Self-drive cars
Maruti Suzuki Swift Dzire is one of Ncarz's well-liked car  rental options. Compact and effective, the Swift Dzire is the ideal sedan for errands and short vacations. The Swift Dzire is a well-liked option among travelers on a tight budget thanks to its fashionable exterior, fuel-efficient engine, and comfy interiors. For your safety and comfort while traveling, Ncarz offers Swift Dzire car that are well-maintained and spotless.
Ncarz i10 Self-drive cars
Hyundai i10 is one of the well-liked car rental alternatives provided by Ncarz. The Hyundai i10 is a small, economical hatchback that is excellent for solitary or brief city excursions. The i10 is a well-liked option among tourists on a tight budget and city commuters thanks to its compact dimensions, agile handling, and fuel-efficient engine.
Is it worthwhile to use Ncarz to rent a self-driving car in Jaipur?
The independence and flexibility to explore the city at your own leisure and convenience is the first benefit of renting a self-drive cars. Without being restricted by the schedules of public transit or tour groups, you may create your own itinerary, take side trips whenever you like, and take in all the sights and sounds of Jaipur.
Second, to meet your unique requirements and preferences, Ncarz, self drive car on rent in jaipur
provides a large selection of dependable and well-maintained cars, including hatchbacks, sedans, SUVs, and luxury cars. Regardless of whether you're going alone or in a group, Ncarz Car Rentals has the ideal cars for you.
Thirdly, Ncarz Car Rentals offers customer service around-the-clock to make sure you have a hassle-free and relaxing experience. Throughout the duration of your rental, their staff is ready around-the-clock to help you with any questions or problems you may have.
Fourth, compared to taking a cab or scheduling a private tour, renting self drive car on rent in jaipur
from Ncarz cars Rentals is a more reasonable option. Saving money on transportation expenses can give you more money to spend on souvenirs, local cuisine, or additional exploration of Jaipur's rich cultural legacy.
Last but not least, Ncarz Car Rentals takes pride in providing a fair pricing policy without any surprises or hidden fees. You can rely on the price to match what you see on their website or quote.
Car Hire At Jaipur International Airport With Ncarz
Are you looking for for a dependable and affordable car rental service for your vacation to Jaipur? Ncarz, the top car rental at Jaipur Airport, is the only place to go. You may experience a seamless and trouble-free car rental process with Ncarz as soon as you step off the plane.
When you arrive at Jaipur International Airport, Ncarz's professional and knowledgeable team  will welcome you and help you with the rental car transaction. You can easily choose the ideal car to meet your demands and budget thanks to the large selection of cars available, which includes luxury cars, SUVs, sedans, and hatchbacks. Why then wait? At the Jaipur International Airport, reserve a car with Ncarz now. 
Booking a car online with Ncarz in Jaipur is easy
Ncarz makes it easy and convenient to book a car online in Jaipur, and the process just requires a few straightforward steps. The process of renting a car online with Ncarz in Jaipur is quick and uncomplicated and can be finished in a few minutes. You can be confident that your rental experience will be simple and pleasurable because to their user-friendly website and dependable customer assistance. Why then wait? Jaipur city may be explored in luxury and style by renting a car from Ncarz now.
Cheap self drive car rental in Jaipur
Don't miss out on this opportunity to explore the beautiful city of Jaipur in comfort and style. Book your self-drive car rental with Ncarz today and experience the freedom and flexibility of having your own private transport. With Ncarz, you can enjoy an affordable yet unforgettable travel experience in Jaipur.
NCarz self drive cars in Jaipur
G3, 100, Vishveswariya Nagar,
Gopalpura Bypass Rd, Triveni Nagar, Jaipur, 302018