It might be exciting and interesting to travel by road during the monsoon season, but it's important to be ready for any unexpected weather conditions. Driving conditions might become dangerous during the monsoon season due to heavy rain and high winds. Also, using a car rental service during the monsoon season will help you manage a safe and enjoyable trip. We at Ncarz, a self-drive car rental company, are aware of the difficulties and risk involved in planning a road trip during rainy season. We work hard to give our clients a safe and enjoyable experience by providing dependable and well-maintained cars, complete insurance coverage, and first-rate customer service. Taking a car on rent from us guarantees that you have access to a well-kept car. All the cars are regularly repaired and inspected for any problems. This is essential during monsoon season, when roadways can become slippery and unpredictable.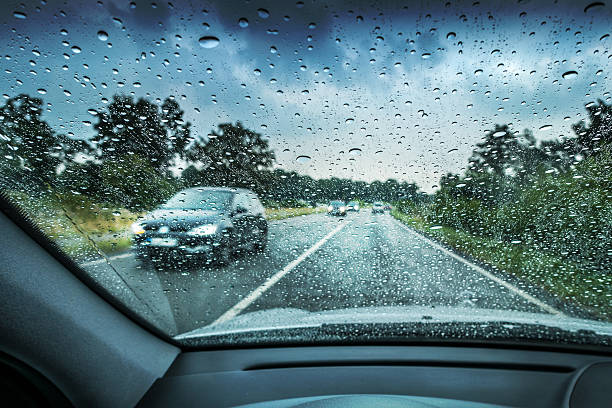 Here are some more suggestions to think about if you're planning a rainy road trip during the monsoon and want to
Hire a self-drive car rental service:
First and foremost, selecting the ideal car is essential. Choose a car with high ground clearance, dependable performance, and suitable wet-weather tyres. If you intend to travel off-road, a normal four-wheel-drive car or an SUV would be a smart option. Make sure you thoroughly study the terms and conditions, including the insurance policy and the deductible amount, before selecting a car rental service. Additionally take into account the company's reputation and testimonials from previous clients.
Second, thoroughly consider your route. Plan your trip after researching the weather in the areas you'll be passing through. Look for any landslide or flooding-related road closures or detours. Use a GPS device or a map app that can deliver up-to-the-second traffic and weather information. Having a backup strategy is also advisable in case of unforeseen road closures or bad weather.
Third: be sure to dress appropriately for the weather. Bring the proper rain gear, such as waterproof shoes, umbrellas, and raincoats. Moreover, bring thick clothing in case it starts to rain and the temperature drops. A first-aid kit should also be included, just in case.
Fourth, check the car before you leave. Check the condition of the rental car before you start driving. Check the headlights, tyres, windscreen wipers, and brakes. Ensure that the car's battery is charged and the tank is full of fuel. In case of any concerns or problems, notify the rental provider immediately.
Fifth, drive carefully. Roads may be slippery and visibility may be limited in rainy weather. Drive carefully, turn on your headlights, and give the car that's in front of you a plenty distance. Keep your movements smooth and take turns slowly. Avoid driving if you can during storms or periods of severe rain.
convenient and affordable car rental services:
The flexibility and convenience we offer are one of the key advantages of selecting our efficient and reasonably priced car rental services during your monsoon trip. We provide customizable rental dates to meet your travel schedule and a simple, hassle-free booking process. The best value for your money is guaranteed by our affordable pricing, which doesn't sacrifice quality or safety.
When you choose us as your car rental company for your monsoon trip, you can also enjoy from the safety that comes with our well-maintained collection of cars. To make sure that they are reliable and safe to drive during the monsoon, all of our cars undertake routine maintenance and inspections for any problems. If you experience any problems while travelling, our team is also always ready to provide roadside support.
Drive to your destination in style with our self-drive car
As a provider of self-drive car rental services, we understand the importance of arriving at your destination in elegance and luxury. Because of this, we provide a broad selection of rental cars to suit all preferences and lifestyles, whether you're seeking for a stylish and sporty car or a luxurious and comfy car.
We also provide variable rental periods, so you may pick the one that best fits your trip schedule. We can provide you with a car whether you need one for a few days or a few weeks. Without sacrificing on comfort or style, we provide our users an affordable self-drive car rental services to guarantee that you get the finest value possible.
Conclusion
For those looking to organise a memorable and safe road trip during the monsoon, Ncarz self-drive car rental services are a dependable and feasible solution. You are always in good hands thanks to our well-kept options of cars, extensive insurance coverage, and round-the-clock emergency support. Also, you can plan your route and keep clear of any possible risks thanks to the real-time traffic and weather updates provided by our GPS systems and map apps.
So, Ncarz self-drive car rental in Jaipur Airport provides a convenient and secure method to enjoy the beauty and adventure of a road trip during the monsoon. Thus, if you're considering a trip during the monsoon, select Ncarz and take pleasure in a peaceful and enjoyable journey.