Traveling is a difficult process to manage, particularly in a City like Jaipur. You must manage your travel system in advance to prevent experiencing extreme tension. To get the most out of your trip, rent a car in Jaipur. This will provide you with more freedom and independence to visit other regions of the world. It is challenging to find the cheapest car rental service, and it is crucial to take security and safety into account before choosing car rental services. When selecting a car rental company in Jaipur, there are many things to consider. See a couple of them.
For your vacation to Jaipur, choosing the best automobile rental might have a significant impact on how you travel. The following advice will help you locate the ideal car rental for your requirements:
Tips to hire Car Rental Company


consider Your Budget: Before shopping for a rental automobile, decide how much you can spend. Choose your budget before renting a car in Jaipur because there are many options available, from cheap to luxurious.
Think About the Kind of Car: Think about the kind of vehicle that will work best for your journey. A tiny car can be the best option if you're traveling alone or with a partner. A bigger vehicle, such as an SUV, can be appropriate if you're going in a group. The type of driving you'll be performing, the terrain, and the weather will all have an impact on the vehicle you select.
Verify the Vehicle Rental Company: Look into the reputation of any potential automobile rental companies. Check out internet reviews or get referrals from friends or family who have used Jaipur automobile Car rental services. Verify the car rental company's insurance and license status.
Compare Rental Prices: To make sure you receive the greatest deal for your money, compare rental costs from various automobile rental companies. Take into account extra fees like insurance, taxes, and gasoline expenses. Moreover, keep an eye out for any discounts or other offers that can help you save money.
Verify the Rental Agreement: Carefully read the Rental Agreement before you sign it to make sure you understand all of the terms and conditions. Watch out for any additional costs or restrictions on mileage or late return fines. Make sure that insurance is mentioned in the rental agreement.
Think About the Car Rental Pickup and Drop-Off Locations: Think about the car rental pickup and drop-off sites. Choose a car rental business with a location at the airport if you are arriving there. Look for an Airport car rental company that has a location close to the place you're staying, such as a hotel or apartment.
Verify for Extra Amenities: Some automobile rental businesses provide extras like Wi-Fi, GPS, and child seats. If these amenities are significant to you, take them into account and incorporate them into your decision-making.
Factors to consider while hire car rental company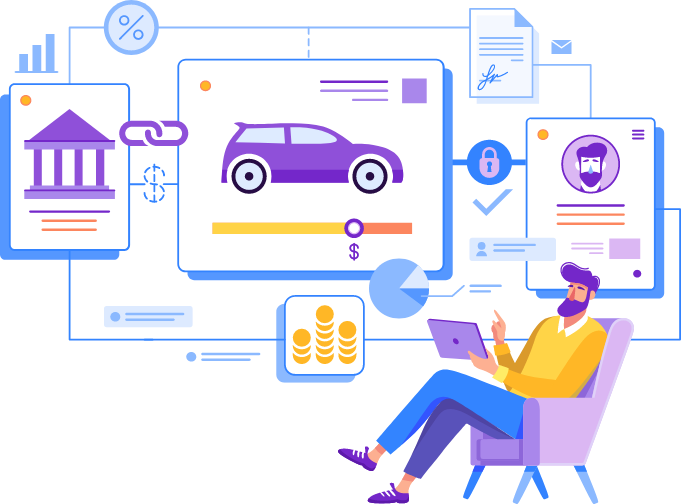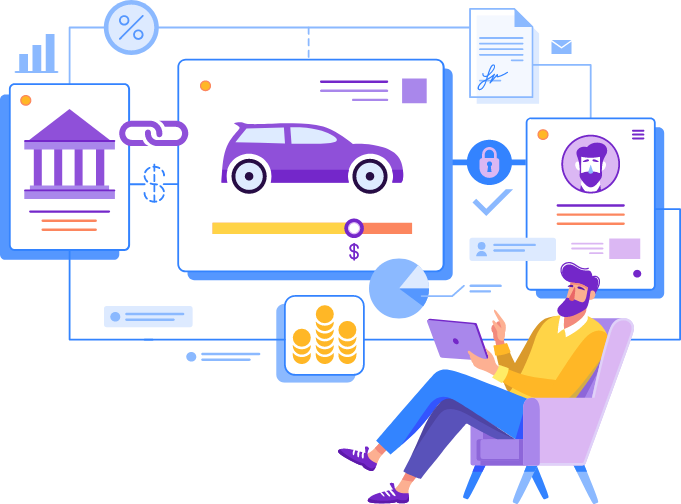 Your Budget: The kind of rental car you can afford will be greatly influenced by your budget. To prevent overspending, decide how much you can afford to spend on the rental and stick to your spending plan.
Your group's composition will decide the size of the vehicle you rent. Compact cars are sufficient for small groups traveling together, but larger groups will require an SUV or a larger vehicle.
The Purpose of Your Trip: Consider the purpose of your trip and the type of driving you'll be doing. If you plan to explore the city and take short trips, a smaller car may be suitable. If you plan to take longer trips and explore off-road areas, a larger car with better ground clearance and a four-wheel drive may be necessary.
The Duration of Your Trip: The duration of your trip will determine the type of rental you can afford. If you're staying for a short period, a daily rental may be suitable. However, if you're staying for a longer period, a weekly or monthly rental may be more cost-effective.
Rental Company Reputation: Choose a car rental company with a good reputation. Look for reviews and testimonials from previous customers to determine the reliability and quality of their service. Also, ensure that the rental company is licensed and insured.
Terms and Conditions of the Rental Agreement: Carefully read the rental agreement before signing to prevent unpleasant surprises or additional costs. Be sure you comprehend all of the rental's terms and conditions, including insurance coverage, mileage limitations, and fines for late returns.
Location for Pickup and Dropoff: Select a rental provider with pickup and drop-off locations close to your home or office. Select a rental agency with an airport location if you will be arriving there. Pick a rental agency with a branch close to where you'll be staying if you're in a hotel.
For your vacation to Jaipur, selecting the best automobile rental has a number of advantages, including:
Convenience: Hiring a car gives you the freedom to drive at your own pace. Avoid the inconvenience of standing in line for public transportation or calling a taxi.
Cost-Effective: If you're traveling with a group, renting a car may be more affordable than using a cab or other modes of transportation. By enabling you to independently explore the city, it can also help you save money on transit expenses.
Comfort: Renting a car can provide you with comfort and privacy. You can choose a car that meets your comfort level and travel with your family or friends without worrying about other passengers.
Flexibility: Renting a car can offer you flexibility in terms of the places you can visit and the routes you can take. You can explore different parts of the city without worrying about public transportation schedules.
Safety: Renting a car from a reputable company can provide you with a safe mode of transportation. Most rental companies ensure that their cars are well-maintained and offer insurance coverage in case of any accidents.
Time-saving: If you're on a strict schedule, renting a car can help you save time and effort. You can arrive at your destination more quickly and skip the time-consuming process of boarding a bus or calling a taxi.
Possibility of Exploring: Hiring a car offers a fantastic chance to explore the city at your own speed. Without being constrained by the schedules of public transportation, you can take day trips and visit the various things the city has to offer.
Also, Have a look at our bike rental services: Bikes on Rent In Jaipur
Wrapping up
A variety of automobiles are available for rent through NCARZ's rental car service to clients in a number of places. The business offers both short-term and long-term rentals of its fleet of well-kept cars and others. 
Ncarz, A self-drive car rental company with years of expertise in Jaipur, is the most effective B2B option. In 2016, individuals like you started asking for our immaculately maintained cars since they desired our vehicles but also wanted privacy for just their loved ones.
Customers may quickly reserve their desired vehicle, specify their rental time, and choose their pick-up and drop-off locations using NCARZ's user-friendly and effective online booking system. Clients can also add extras like GPS, car seats, and additional drivers to their rental to make it more unique.